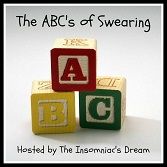 This post is brought to you by
the letter 'D'






I need some advice.
I know that it's perfectly normal for kids to be aggressive little dicks sometimes. They don't have the verbal skills or the life skills to deal with their frustrations. I get it. I do. I know how to deal with it when a kid is 2+ years old. With consistency, firmness, modeling words and behaviors, redirection and time outs.
But what do you do when it's a toddler with basically no words and an extremely short attention span?
I've been doing a lot of reading, you know "experts" and all. I'm not trying to say that they're (the experts) a bunch a douche bags that don't know half as much as they think they do, but sometimes they don't. I'm gonna try some of the tips they're giving. With an open mind. I hope that we can crack this phase before it takes hold and my kid turns into a dickhead.
What I'm trying to ask is, what did you do when your child hit this stage? Did you beat it? How? What worked, what didn't? With biting, we just said no, firmly (with an unhappy tone) every time. Sometimes putting our hands over his mouth gently and saying no quietly. It worked. He isn't a biter.
Just because we got through that stage doesn't mean we're gonna sit by passively waiting for him "to grow out of it". That might never happen, and we are not raising a bully. So what do we do?