My job is to like and care about other people's children. Well it's not
really
in my job description, but it should be. If you don't like kids and don't have the capacity to care about them, then you should not be a preschool teacher.
I've had the pleasure of working with young children for the better part of my life. I have the best job (if you like kids). Everyday I start my day to enthusiastic hellos, cheers and hugs. I get to listen to the beetles, sing, and do art with them. I get to be silly and myself, everyday. I get to see the world through the eyes of someone experiencing it for the first time, with awe and wonder.
Not all kids are awesome. Some kids have dicks for parents, or just happen to be unempathetic punks. But in my classroom I have a chance to change that. To help that child, to help that parent.
Right now we're about half way through the year and it's amazing how much my kids have changed.
Notice how I said
my
kids. I love the kids in my class. While they're in my care, they're mine. At least in my heart. When I first started working with kids, at the end of every school year I would cry. It's hard to say goodbye. As the year's passed I got used to it. I'm not necessarily less sad to see them go, but I've accepted it.
Plus because I've worked in the same school for so long, I run into the kids and their parents from time to time. When I do, they greet me warmly. Sometimes with a hug. Always with pictures and updates. Which is wonderful, because I still care about those kids.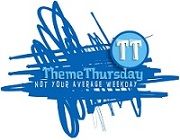 This post is part of a multi blogger collaboration. To read others feelings about OPK or to include your own, click the TT button.