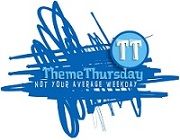 This week is all about Good Samaritans.
Have you ever met one?
Sure, I know lots of people that sometimes are.
The story of the Good Samaritan is my favorite parable. I love the simplicity. You know the story right? To paraphrase, for anyone not familiar; It's about a man who is beaten, stripped, robbed and left for dead on the side of the road. Then how some people, some
religious
people, walk past him and do not help for various reasons. Then this Good Samaritan (think pagan) walks by sees the man and gently takes care of him. He dresses him with clothes off his back, carries him to town on his donkey and then pays an inn keeper to get him a doctor, shelter and feed him and he will come back to check on the man as soon as he can. The story is about how we should not judge others who are different than us as less generous, kind, or worthy than ourselves or those we consider our peers, AND the story reminds us to take a critical look at ourselves and how we treat others.
No matter how many times I hear this story it always stirs up a lot of feelings inside of me. About who I am. Who I want to be. And recently about who I want to raise my son to be.
I enjoy going to church. I enjoy singing His praises and worshiping Him with others. I like feeling like a part of a community who is being called to be better than our human nature sometimes lead us to be. But I hate the phoniness. The self righteousness. The non action. We are called to help those that cannot help themselves and yet the church is one of the first to stand up and put their fat judgemental foot on the necks of those that need the most love.
I'm often torn between my faith and the things my church does. *That's why I haven't been in years.
I want to share my faith with Animal. I want him to have strong roots and a community to turn to, when he turns away from me, as all adolescents do. However, more important to me, is that he be a Good Samaritan.
The Hubby is lots of things, but one of the things he is, is a truly kind hearted person. I expect that just like me, Animal will see his daddy be a Good Samaritan, randomly, quietly, without fanfare. And he will learn from that.
Have you ever been one?
Sometimes, I too have been. Hopefully, most of the times the opportunity presented itself, and sometimes I sought out the opportunities.
But I have this thing. I always wanted to be the kind of person that let all societal ties fall away and give myself to a greater good. Obviously, I never did.
Probably never will.
So I will never feel like a Good Samaritan. Not really. Maybe you think that's horseshit, but it's my truth. You'll never convince me otherwise.
I read a book once,
that's the kind of person I want to be. Maybe in another life.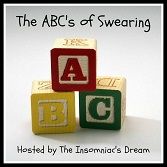 Today's post is brought to you
by the letter 'H'