This weeks topic is about non-traditional parenting choices, what do you do that's "unusual"? Jenn asked.
Animal is a year and a half old, at this stage I don't really think I do anything that is "unusual".
When he was a baby there were a few things. Like his crib was in our room until 10 months, I exclusively breastfed till six months, I made my son's baby food (using only organic produce for a long time). I gave him peanut butter on his first birthday and eggs just before he turned 1. Except for tasting some fresh fruit juice from Sweet Tomato, he only drinks milk (mine and organic cow milk) and water. We're self weaning (is that unusual?), but we're almost done. My bodies still making milk, but he nurses a total of 5 to 20 minutes a day. We're almost done there. I tried not to let him watch TV, but we all know I failed there.
I would say that we are currently very traditional. So he can't drink soda or juice. That's totally normal. He watches a little TV, normal again. He eats pretty healthy and we make sure he gets a chance to be active and the opportunity to rest (even if that means our life revolves around his nap schedule) that's what parents do. He's not allowed to go to strip clubs. He can't hang out on the corner getting smashed and smoking pot. And absolutely no bitches over after bedtime.
Even though his daddy and I don't get flu shots and tend to believe in natural remedies before a prescription, our son's vaccinations are up to date and complete and will remain so. We will give him over the counter drugs when needed and be at every well baby visit. Normal again, right?
I foresee that it will be a few years before our unusual methods emerge.
I really wanted to home school, but I haven't finished school, and we can't afford for me to stay home.
So, when Animal starts school, the hubby and I plan to enhance his education with some field trips, home lessons, debates and our own reading material. I don't know that teachers will appreciate our public education plus plan. And I don't care.
I don't want to lie to my son, and while there are some subjects where I will have little to add (think math), there are other subjects like social studies, art, physical education, English (not grammar or spelling
obviously
) and science (think life/biology) where I think the hubby and I will have a lot to contribute.
When he starts learning about the missions, we're gonna take him to the same mission his school will take him to, but we'll be sure to include the mass "Indian" graveyard, and to discuss the Catholic church's roll in the genocide of the native people.
When he studies the Mexican/American war and the treaty of Guadalupe, we'll talk about it from both perspectives.
We'll provide yoga, and other physical activity at home. When he's old enough I'm going to take him on family fun runs and with me in the mornings so we can pound the pavement together.
We'll go to art museums, poetry readings, protest, concerts, the ballet, and provide creative outlets.
We want Animal to be curious, to question everything, to think. Both the hubby and I think those are invaluable skills. When he wants something we don't agree on, we'll ask him to convince us. With an essay.
It's hard to say all we'll do, because those times aren't here yet.
We don't know what curve balls life will throw us. What things we'll add, and what will be omitted.
Whatever our methods, they'll be the norm in our home. I'm looking forward to it.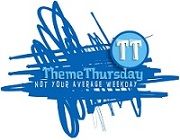 Click the TT button to read more or join in.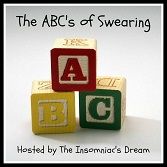 Today's letter is B.