Listen up queerdos, I've mentioned before I'm not big on beer cuz it just doesn't pack the punch of hard liquor. Nevertheless I like to change it up a bit and drink a little of this and a little of that.
As a mom of a toddler, I need to be able to make myself a good stiff drink and then move on. Often one is all I get. Both for obvious time restraint, and because I still have to take care of my little love bug. While I do sometimes pawn the parental responsibilities to the hubby, I also want to enjoy my little Tasmanian devil. So I can't always be the lush my heart yearns to be. Sobriety, much to my chagrin, is an important component of being a good mommy.
The hubby tried this a few weeks ago and kind of raved about it, so I decided I needed to check it out for myself, as the hubby has good taste.
Crispin's Hard Apple Cider has 6.9% alc. by vol and comes in a 22 oz. bottle. *remember most beers come in the 4% alc. by vol range so this is already a winner in my book. It tastes an awful lot like a yummy Mexican apple soda with just a hint of alcohol so you are not fooled into thinking that you're drinking just a soda. It's bubbly, light, crisp and VERY tasty. I got a nice little buzz and if I'd had it before lunch I bet it would have been even more fun. All kidding aside, this was a truly enjoyable cider. I would have very much enjoyed it with pork chops, a pulled pork sandwich or bar-b-que. It was truly delightful.
One last tip for you bargain hunters...this bottle retails for 9.99-11.99 at Safeway, but the exact same bottle runs you 5.99 at Whole Foods. So if there's one in your area pick it up there.
Enjoy, I know I will enjoy this again many times.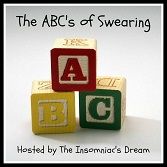 This post was brought to you
by the letter 'Q'