Evil.
This theme has been kicking my ass. I really just didn't know where to begin. I feel like I've been a little heavy lately, and was hoping for something fun.
No such luck.
Dictionary.com where I get all my dictionary needs met, now that my phone is rarely not in my hand, defines Evil like this: (adjective) 1. morally wrong or bad; immoral; wicked: evil deeds; an evil life. Or (noun) 7. the force in nature that governs and gives rise to wickedness and sin.
The first definition, is going a little easy I think. Like evil light. I guess it is accurate.
When I was in my late teens/early twenties, I used that word a lot. In stories. Stories about my life, people I met, things I did. That were bad, wicked or immoral.
I can see how people that think it is morally wrong, bad or wicked to breastfeed in public could say it's evil. Where I see a woman nurturing her child, something natural and beautiful. They see titties, it's vulgar. Evil.
As an adult. I see evil as a noun. Why does it happen? The hubby says, because man is inherently evil. I used to hate when he said this. I think people are inherently good, and it is life that sows the seeds of evil.
Does it exist? Most definitely. Just turn on the news, any fucking day of the week. Kidnap victims, gun men, teachers that molest children, people all over the world starving, bombings, rapes, schools that are failing, I could literally go on and on. But I just don't want to. I don't want to think about it. I don't want to know about it. I want to wish it away. I want to protect Animal from it. Does it exist because I, we, don't stand up and stop it. Does it exist because the hubby is right (again) and man is just evil.
Maybe.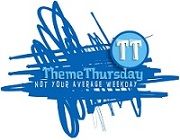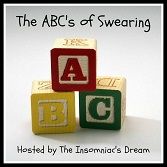 This post to you is brought
to you by the letter 'T'
Have your own thoughts on evil? Or just want to read ours? Click the TT button!