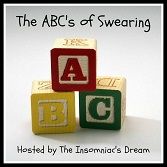 This post is brought to you
by the letter 'M'
I don't really remember how many years ago it was, but one evening we stumbled onto a show about teen pregnancy on MTV. It was really interesting to see just how difficult it was for these too young mom to be's.
Even the hubby watched as these clueless couples went from shock and silly notions to the realities of parenthood. We watched the parents of these children having children, as they struggled to help their kids prepare for everything to change as they came to terms with their own heartache. It was a brutally honest show that ended with an interview and serious talk with Dr. Drew, of Love Line fame. We talked about the public service this type of documentary might be for a generation growing up to fast.
Then it happened, 16 and Pregnant. The hubby was instantly turned off and disgusted. He said MTV was going to create even more teen pregnancies by allowing these girls 15 minutes of fame. Who would want fame at that cost? Said I.
Next came Teen Mom. I was hooked before it started having watched these girls go through their pregnancies and births. Did MTV pull the plug on 16 and Pregnant, now that they were following these young moms? No. That show continued too. Following new crops of pregnant teens. The hubby started with the I told you so's.
I wasn't gonna watch any of the new teeny boppers, but then I got pregnant, and I had to watch every pregnant person and birth possible.
Then those girls got their own show, Teen Mom 2. How could I not watch them as well. They were there when I was waiting for my own bundle of joy. We'd already been through so much together.
The first Teen Mom series ended and I sighed a sigh of relief. It was over. Except it wasn't. Farrah's in a porn, Amber's in jail, Caitlyn and Tyler are on some new show getting therapy and Maci? I don't know, and I only pray that means she was able to move on without any publicized drama.
Teen Mom 2's season just ended. Two of the four girls seem stable for the moment. Chelsea, she just needs time. I think, I hope. But Janelle, she was on heroin. And it would seem that the Motherfuckers at MTV did nothing except record the awful train wreck for our entertainment. My entertainment. The hubby was right, I hate when he's right. He's right way too often for my liking.
I can't continue to watch this show. I'm helping the train derail for these poor girls.