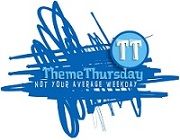 Proud moments, we all have them. Today's theme is to share one.
Last weekend I ran my first non stop 60 minute run in more than 2 years. It was absolutely wonderful, and I almost didn't do it. The night before I got a terrible nights sleep. I was sleepy and was worried about a long run. The Cardio Trainer app was updating me randomly, and the news was not good.
I wrote about
my slow pace
a while back and how I was gonna be happy and proud of it because it was gonna get me to where I wanted to go. And it has been, after all I was about to run a 6 mile run, but I have been whittling my pace down, lately I was running 9:46 min per mile, close to my first goal of 9:30 min per mile.
Randomly the robotic voice of Cardio Trainer was letting me know that I was running 10:17, 10:05, 10:37 sure they were sprinkled sparingly in there. The mental damage was done though. Little cracks in my long awaited come back run.
I was thinking I could pick up the pace as I warmed up, but two miles in I realized that was not happening. Nuts! Mile 3 started feeling long, I started thinking about giving up on my run this week. If it couldn't be
perfect
I didn't have to do it. I could do it next week after a great nights sleep.
I kept running. I thought about my favorite quote.
The strong, get stronger.
Those four words have gotten me far. I repeated it to myself. Over and over for another another lap. Then once or twice for another lap, then not at all on the next. Before I knew it, I was on mile 4, only a quarter of my run left.
I was gonna do it, and it was almost over.
I started thinking about what I was gonna say if anyone asked me about my morning. "I just ran 6 fucking miles!" I would say.
Then I did. With an average pace of 9:56 min per mile, and I was so proud. I felt like fucking Rocky, and I'm not even kidding I raised my hands up in the air and felt invincible.
What I'm proud of is that I didn't give up. That I wont give up. That in October I'll run a half marathon. That I'll be that mom. That mom that doesn't give up.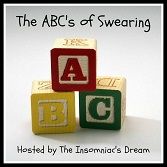 This post is brought to you
by the letter 'N'