Products I love!
Here are the top ten products I love now, and since becoming a mom. I wouldn't want to be without any of these.
10. My Laptop. When I was in school, I was so envious of the students typing out their notes. Way faster and neater than handwriting especially if your handwriting looks like mine. When I started this blog, I spent so much time at our desk. The hubby missed me, I jokingly said that he should buy me a laptop. On Black Friday he did. Oh My Gawd, I love this thing so much.
9. Our Motorola video monitor. We bought it when Animal started climbing out of his crib. I wish we had bought it when he was a baby. If your pregnant, register for it. You don't need a Bumbo seat n tray, our giant beautiful Chicco Stroller, the regular monitor. With that money you could buy a video monitor.
8. Cell Phone Apps. Especially Cardio Trainer, Weight Watchers, Dictionary.com, Twitter, and My Days X.
7. Starbucks Via. If you can't get to okay in my case can't afford. Money or Calorie wise... Starbucks, this is the shit. It's so tasty. Warning you can't go back to instant after this.
6. Captain Morgan Light Spiced Rum. I'm a sad sad girl when I don't have this in my liquor cabinet. Makes the BEST Cuba Libres.
5. Harthill Farms Cabernet. You can read my review
here
.
4. Cliff Mojo bars. I love nutritional bars. They make great meal replacements or the perfect snack on a long hike. Cliff Mojo, Honey Roasted Peanut is so good. Even the hubby loves it, and he hates when I hand him a bar.
3. Healthy Sleep Habits, Happy Child. Best sleep training book ever. It's my bible. Don't take my word for it read amazon reviews.
2. Happy baby/Happy tot organic fruit/veggie squeeze packs. I don't feel guilty for not preparing a healthy meal when I have one (or two) of these bad boys in the diaper bag. Animal loves them.
1. My Medela breast pump. As a working mom, I would have never been able to EBF without it.
I hope I help you find something you'll love.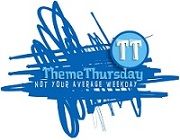 Click here for more awesome products, or add your own list!