The hubby and I were just babies when we decided to get hitched. We were 23, and had been living together for a few months. It just seemed to make sense, that since we had managed not to kill each other, we should get married.
We went down to city hall to get a license and make an appointment for the BIG day on a Tuesday afternoon. They gave us an appointment for Thursday afternoon, they told us it would take about 20 minutes, we needed 2 witnesses and could have 10 guests.
Yup, it's that simple folks. Who cares that we were too young to make that sort of life altering decision. We had the 70 bucks it cost, so apparently that signals to big brother that we must completely understand what we are doing.
We went out that night to the only place two young adults working part time jobs could afford to shop, Wal-Mart. Our wedding bands were the only two bands that matched in the jewelry department. We tried them on and they fit perfectly. I took it as a sign that this wedding was meant to be.
We told our families, they were both supportive? Or figured we were adults (which we were) and could make our own decisions. I called all the people I knew that I didn't want to run into later and be all, "oh yeah, by the way I got married yesterday/last week/last month/last year" as the case may be. Just because I wasn't inviting anyone didn't mean that I didn't want to share impending nuptials. I was most definitely happy, and SO in love.
I remember when I told my boss that I would like the day off because I was getting married, she said she could only let me off an hour early because
she thought I had lost my mind
it happened to be graduation day. So it was that on the day I got married I worked most of my shift before going home and getting ready with my betrothed.
We met our families in the lobby of City Hall. My little sister made me a bouquet. We were excited, nervous and completely naive to what we were willing choosing to do.
The Justice of the peace looked younger than us.
My soon to be hubby giggled and teared up. I tried to make sure I repeated everything without choking up, and in a audible voice.
I remember hearing the justice of the peace say, "It's not about finding the right partner, it's about BEING the right partner". I loved that. I remember that everyday. I'm not even going to pretend that I actively try to BE the right partner, because I totally don't. But I don't look at my spouse and blame HIM for not being the partner that only exist in movies, sitcoms and fantasies. Instead when things are not going well I look at what I am doing, or more likely NOT doing and accept my share of the blame.
After the ceremony, we had a late lunch with the family. Then we went to Safeway and bought an ice cream cake so we could share a slice and save some for our first anniversary. We also bought some liquor and watched a movie followed by our first married nookie.
I would never advise anyone to get married before the age of 30, I'm pretty sure that the hubby would never advise any one to get married ever. But I know that we would never want to be without each other. BEST worst decision ever!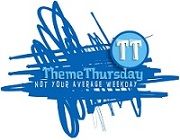 This post is part of a multi-blog collaboration. To hear about others better planned weddings or add your own story click the button above.