I've been racking my brain since last Wednesday when we changed the Theme Thursday page and put the new writing prompts up.
I kinda hate to DIY. That's why I'm so broke all the time, because I pay others to do it for me. I'm envious of the DIY people. It's awesome to install your own computer, down load playlist onto your mp3 player or bake your own fancy cakes. I'm just not the kind of girl. I'm more a leave it half done kind of girl.
I have several hobbies. Except for a few awesome necklaces, some cards other people have thrown away and a few scrapbooks (and no, none of them are baby books) I don't have much to show for it. Well, except for a ton of supplies. Seriously, I could host crop nights.
I love the idea of starting and completing a task. The satisfaction of getting something done. Also I love keepsakes and being able to show off a new skill. What I lack is focus, organization and a deadline. I am great under pressure. Not so great at time management.
I wont bore you with all the things I've tried or even all the things I still plan to try. I just want to share one DIY success story.
Pureed Veggies anyone?
I made my own baby food.
I'm not talking about breastfeeding (I did that also) but while pregnant I read a lot about the benefits of making your own baby food; You know just what's in the food (no guessing what those scientific sounding words are on the label), freshness, baby is less likely to be a picky eater and more likely to be an adventures eater ( I don't know about that, just something I read) and
here's the one that sold my never tighter budget ass
it will save you money.
I still use this bad boy. I made flourless, high protien pancakes
In my mind I'm sure I thought if I bought all the stuff, my mom would just do it for me. I realized soon that she's old school and she would make "baby food" as she saw it. Oatmeal, mashed fruit, and soups. Nothing wrong with that. But I started buying all organic stuff. The more I read the more I wanted things to be done in a precise manner. Like certain fruits and veggies first, then spices, some tofu and lastly meat. That just isn't fair to ask of someone else. So I started using my amazing Baby Beaba. I had a couple of make your own baby food recipe books and it was so easy. Sure it took 1-2 hours (eventually 2-3 hrs) every Sunday to make and freeze the weeks food. In all reality though it was fun.
I honestly enjoyed making his food. Watching him try this and that for the first time. Mixing things he had had to make new combinations. It made me feel like a "good" mom even if I had to go to work and miss hours of his life everyday.
First Taste of Peas
I got great tips from a friend who had done it for her girls. We never had any tummy troubles. No vomiting, no diarrhea, no constipation. He was (is) an adventurous eater (that could be genetic his parents are adventurous eaters too). The best part? It was way cheaper! When he got closer to a year I started buying the organic squeeze packs for convenience and because he wanted to feed himself but had little coordination or patience to do so. They are as cheap as 1.28 and as much as 2.19 around here. That adds up quick.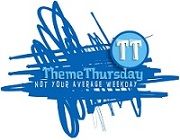 Click here to see more DIY tales
or add your own
If you're on the fence about this DIY project, I say take it on.